Oasis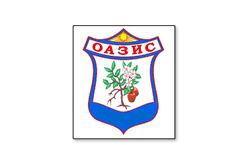 Pucelik Consulting Group practices the philosophy of recognizing the value of human resources as the main asset of any organization. Therefore, in addition to the active personnel development that PCG is involved in, it provides an overall support to those who find themselves in hardships of drug addiction.
Nowadays drug addiction is one of the most dangerous problems all over the world. Most drug addicts are youngsters. This problem remains the one that requires close social consideration.
Thus, apart from activities in Pucelik Consulting Group (PCG), Mr. Pucelik has been supporting rehabilitation centers for young drug addicts in CIS countries, establishing and coordinating them. It was Mr. Pucelik who designed the foundations for similar programs in US over 20 years ago. There are 4 of them now, 2 in Russia and 2 in Ukraine. Psychologists and pedagogues worked hard on creating such rehabilitation program to give so many young people a chance to get their lives back. The program itself consists of many parts such as psychological, educational and creative and incorporates physical exercises, labor and social adaptation. The goal of all rehabilitation programs is to recover personality and regain the skills that let you enjoy life without drugs.
Those who successfully complete the rehabilitation course make the following their life criteria: 
Sober lifestyle
Healthy relationships with relatives and friends
Permanent job or place of studies
IF you're willing to provide any kind of assistance to the centers (not only financial), you can contact us: +38 (067) 484 38 39 or via email: office@frankpucelik.com
To get further information about rehabilitation centers, contact them directly:


"Strana Zhivikh" (The land of alive)
142101 Nagornaya st. 5, Podolsk, Moscow region, Russian Federation
+7 (495) 726-25-77, 778-84-21
dom@alive.ru

"Strana Zhivikh" (The land of alive)
Nikolskoe village, Dubinsky district, Tula region, Russian Federation
+7 (905) 114-88-88
vtoraya-storona@yandex.ru

"Oasis"
Odessa region, Razdelyansky district, Limanskoe village, Odesskaya st. 2
+3 8067 4802635, +38 048 775-09-26
oazis@ukr.net

"Everest"
Vishnevaya st.12, Velikaya Balka village, Belyaevsky district, Odessa region.
+38 048 788-28-32, +38 (097) 464-97-22 


"Strana Jivih. House 3"
Yaroslavl region, Pereslavl region , Kopninsky rural district , village Candle Street . Harvest House 94 .
+3 8-906-537-96-64; +3 8-905-119-54-94